More about this necklace
Waterproof & Tarnish-Free
2 Years Warranty
Eco-Friendly Packaging
Free Shipping Worldwide
Easy Returns
Show off your neckline with this majestic Shark necklace. 
This beautiful creature explores the sea, bestowing strength and bravery upon the waters while never ceasing to remain majestic. Are you a shark? Show it with our shark necklace ! 
Material : Stainless Steel - 18k Gold Plated
Waterproof | Guarantee to never tarnish
Chain length : 45 cm + 5cm
All our jewelry are made from the highest quality stainless steel, then plated with 18k gold using a technique called PVD (Physical Vapor Deposition). This new, modern way of plating, is ten times thicker than standard gold plating, is environmentally friendly and uses a vacuum coating process, resulting in an extremely durable finish.
This means that our jewelry are 100% waterproof so do your daily routine without having to take it off! You can wear your jewelry in the shower, to the gym and at the beach, they will never tarnish ! ✨
Limited Offer : Add at least 3 jewelry to your cart. Apply the coupon code GIFT at checkout, the least expensive item will be automatically offered 🎁
So when you have 3 items in your cart, you will pay only 2,
When you have 6 items in your cart, you will pay only 4,
When you have 9 items in your cart, you will pay only 6 etc...
Free Shipping : We ship worldwide for free 
Tracked Delivery : Once your package is shipped, you will receive a tracking number by email. 
We strive to process all orders within one to two days of ordering from our warehouse.
Packaging : All our orders are shipped in eco-friendly packaging and with a pack of free stickers ! 
Customer Reviews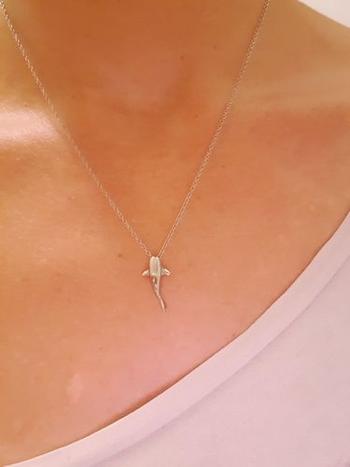 08/06/2022
Everything alright, nice service and the necklace is very lovely! I love it! I feel sharky with it! :-) And thank you for the really nice packaging @atolea!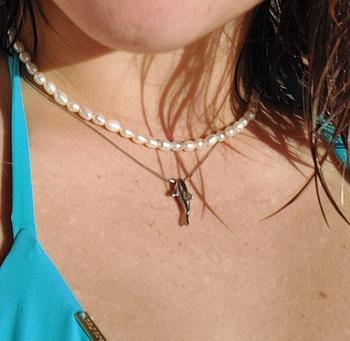 06/02/2022
I changed the chain, but I wear this shark necklace every day, it's just as shiny as when I first got it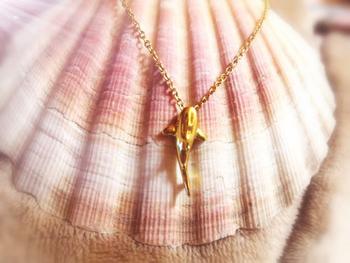 03/08/2022
Since I was a child, I am in love with sharks.. Thank to you, I could fulfill my dream to be in touch with their essence also through this beautiful symbol on my neck:) Thank you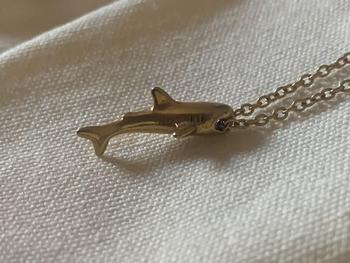 01/15/2022
in love with this piece, my favourite o far! I am very often in salt water and have had no problems with rust or discolourations. ive even gone cliff jumping from 36m high and not damage has occurred and didn't come off. definitely recommend this 100%!
11/08/2022
Meine Tochter liebt diese Kette.
08/23/2022
Looks amazing however just be aware that the sharks fin is very pointy so can not be a everyday staple that is worn under a shirt.
07/19/2022
The package was very beautiful with stickers and packed with love <3
04/24/2022
This little shark was a gift for my daughter - she love it.
1 YEAR WARRANTY
Water & sweat resistant
FREE SHIPPING WORLDWIDE
100.000+ happy customers
PLASTIC FREE PACKAGING
recently viewed products...