More about this anklet
Waterproof & Tarnish-Free
2 Years Warranty
Eco-Friendly Packaging
Free Shipping Worldwide
Easy Returns
Embrace the beach vibes with our Whale Tail Anklet!  Our Whale-inspired Anklet is perfect for summertime adventures.
This double anklet is adjustable to fit most sizes and handcrafted in Stainless steel so take a shower with it, put your lotion on, live your life to the fullest, t he color remains perfect, it will never tarnish !
Double Anklet
Size : 22 +5 cm | One size fits all
Stainless Steel + 18k Gold Plated, will never tarnish
Delivered in a eco-friendly packaging & with a pack of stickers 
All our jewelry are made from the highest quality stainless steel, then plated with 18k gold using a technique called PVD (Physical Vapor Deposition). This new, modern way of plating, is ten times thicker than standard gold plating, is environmentally friendly and uses a vacuum coating process, resulting in an extremely durable finish.
This means that our jewelry are 100% waterproof so do your daily routine without having to take it off! You can wear your jewelry in the shower, to the gym and at the beach, they will never tarnish ! ✨
Limited Offer : Add at least 3 jewelry to your cart. Apply the coupon code GIFT at checkout, the least expensive item will be automatically offered 🎁
So when you have 3 items in your cart, you will pay only 2,
When you have 6 items in your cart, you will pay only 4,
When you have 9 items in your cart, you will pay only 6 etc...
Free Shipping : We ship worldwide for free 
Tracked Delivery : Once your package is shipped, you will receive a tracking number by email. 
We strive to process all orders within one to two days of ordering from our warehouse.
Packaging : All our orders are shipped in eco-friendly packaging and with a pack of free stickers ! 
Customer Reviews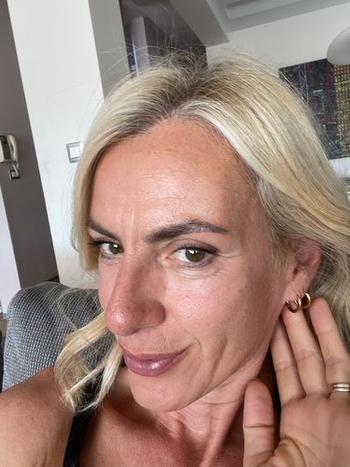 09/06/2022
I'm very happy about my new earrings and leg chains with the dolphin tail and the wave. They are really excellent and shiny. I will for sure buy more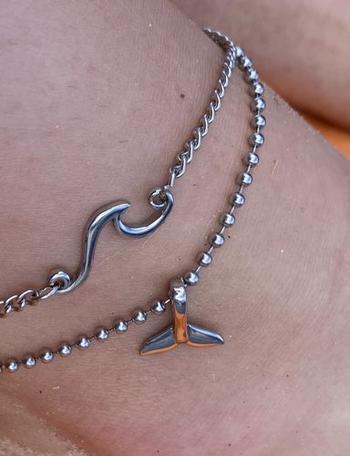 08/05/2022
Lovely shopping experience and was quick and easy to checkout! I love the item and haven't stopped wearing it since I bought it, thank you!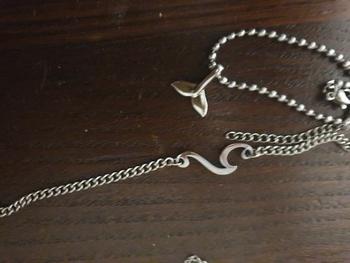 07/30/2022
Looks even better than I expected! I definitely will order more from atolea!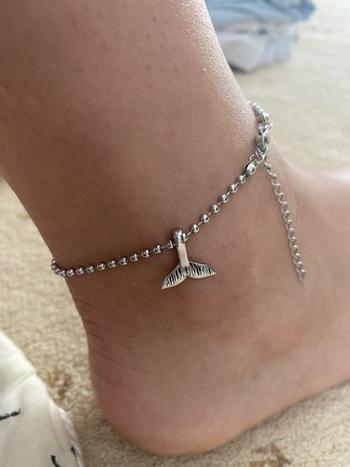 07/27/2022
I love both of these anklets, I either wear them both of individual. Been wearing them since and they haven't rusted. Been complimented on them as well.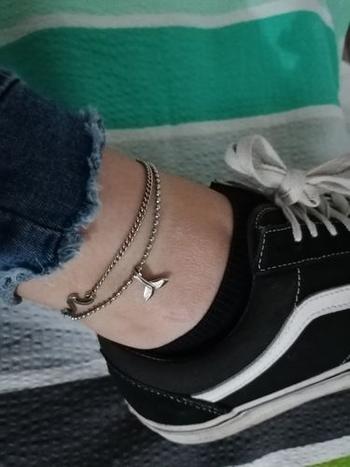 09/26/2021
Jewelry came in a very cute box and is of high quality! Absolutely love it and would definitely recommend it!
01/03/2023
Surfer sister in law loved it!
Brought as a Christmas gift and my sister in law loved it. Ordering process easy, delivery timely.
01/03/2023
Surfer sister in law loved it!
Brought as a Christmas gift and my sister in law loved it. Ordering process easy, delivery timely.
11/15/2022
Lovely anklet . Bought for my daughter looks lovely on
11/01/2022
Ich liebe es wirklich sehr! Es sieht schön aus und hält sich wirklich gut. Zumal sieht es immer noch genauso aus, wie am Tag, wo ich es bekommen habe und ich trage es seitdem wirklich jeden Tag und jede Nacht. Genauso trage ich es bei vielen Tätigkeiten und Aktivitäten. Wasserfest scheint es mir daher wirklich zu sein, da ich die Fußketten nicht ablege, wenn ich duschen oder schwimmen gehe. Da ich noch nie im Chlorwasser war mit den Ketten, kann ich darüber leider nicht berichten. Trotzdem, das war mir das Geld wert und ich werde definitiv wieder bestellen! :-)
10/11/2022
Beautiful shiny bracelet. The whale one is slightly smaller than the other
09/20/2022
Gute Qualität, Design wie auf den Bildern, Versand etwas langwierig.
09/13/2022
Fabulous design, high quality anklets...love them.
08/29/2022
the wave anklet was too short
1 YEAR WARRANTY
Water & sweat resistant
FREE SHIPPING WORLDWIDE
100.000+ happy customers
PLASTIC FREE PACKAGING
recently viewed products...